Working from home is fantastic, but you might get bored if you don't know the right tricks, the work from home tips. For example, your neighbor may start his noisy chainsaw when you have just started having an online meeting with your boss. Can you have a meeting with your boss amid those noises?
On the other hand, COVID-19 has made remote work a necessity rather than a luxury for many professions. But which setting enables us to be more productive: at home or work? You can get a good idea of it by looking at Statista's insights on this popular subject.
In the workplace, your coworkers are often the obstacle to getting any actual, hands-on work done. They stop by your desk, spark up a discussion, and ask you for lunch, and so on. Social advantages are great to have, but they may be difficult to maintain if you are easily distracted.
While family members may be a distraction at the home office, I've discovered that it's more probable that you become your own toughest challenge. Because when colleagues do not surround you, you're free to let go of those bothersome inhibitions. No one is watching you at the home office. You may not feel the same social pressure or community responsibility to complete tasks. So, you might even forget your office work and keep watching YouTube videos instead.
All in all, we must balance it all when working from home during these global challenges. And now, let's look into how.
The Best Work from Home Tips to Stay Safe from Corona & Stay Productive
1. Communicate your expectations with everyone who will be staying in your home
Sure, you may work from home while still having company. Ensure that any housemates, family members, and even pets respect your workspace during working hours. Working at home does not imply that you are at home. If you share a workspace with another adult who works from home, you may need to establish ground rules for meeting hours, shared desks and chairs, and quiet periods.
If anybody else will be at home while you work, they must know when you are and when you are not. In my scenario, my message to the family is muffled by headphones. You're working, even though it seems and feels like you're at home. It's easy to get sidetracked by the many tasks completed around the home throughout the day.
2. Take frequent breaks
It's all too easy to get sidetracked and avoid taking breaks entirely as a telecommuter. Don't let the stigma of working in the same building where you sleep keep you from taking five minutes to unwind. Instead of simply opening YouTube and watching some relaxing videos, use your breaks to move away from your work. Go for a stroll, take in some fresh air, or spend time with people who may be present in your home.
Breaks, such as preparing and eating lunch, may refresh you and help you perform a better job. Don't think that working 100 percent of the time when at home will make you more successful.
3. Interact with other people
Well, this is one of the most important work from home tips that everybody must know. When your office begins working from home, you'll probably miss the social contact with coworkers that you're accustomed to having throughout the day. Working from home eliminates the small chats and other routines that distinguish each day in the office. So, what are your options? Well, communicate.
By communicating with coworkers regularly, you can combat boredom and isolation. Contact them through video chat through applications such as Zoom and Slack or any other method your company uses to connect with them.
Remember: You're not working on the moon but from your home. Connecting with others throughout the day is fine, even if they are not your coworkers. When you spend most of your day working alone, it's a smart option to see another face throughout the day. So, make use of your breaks to socialize with others.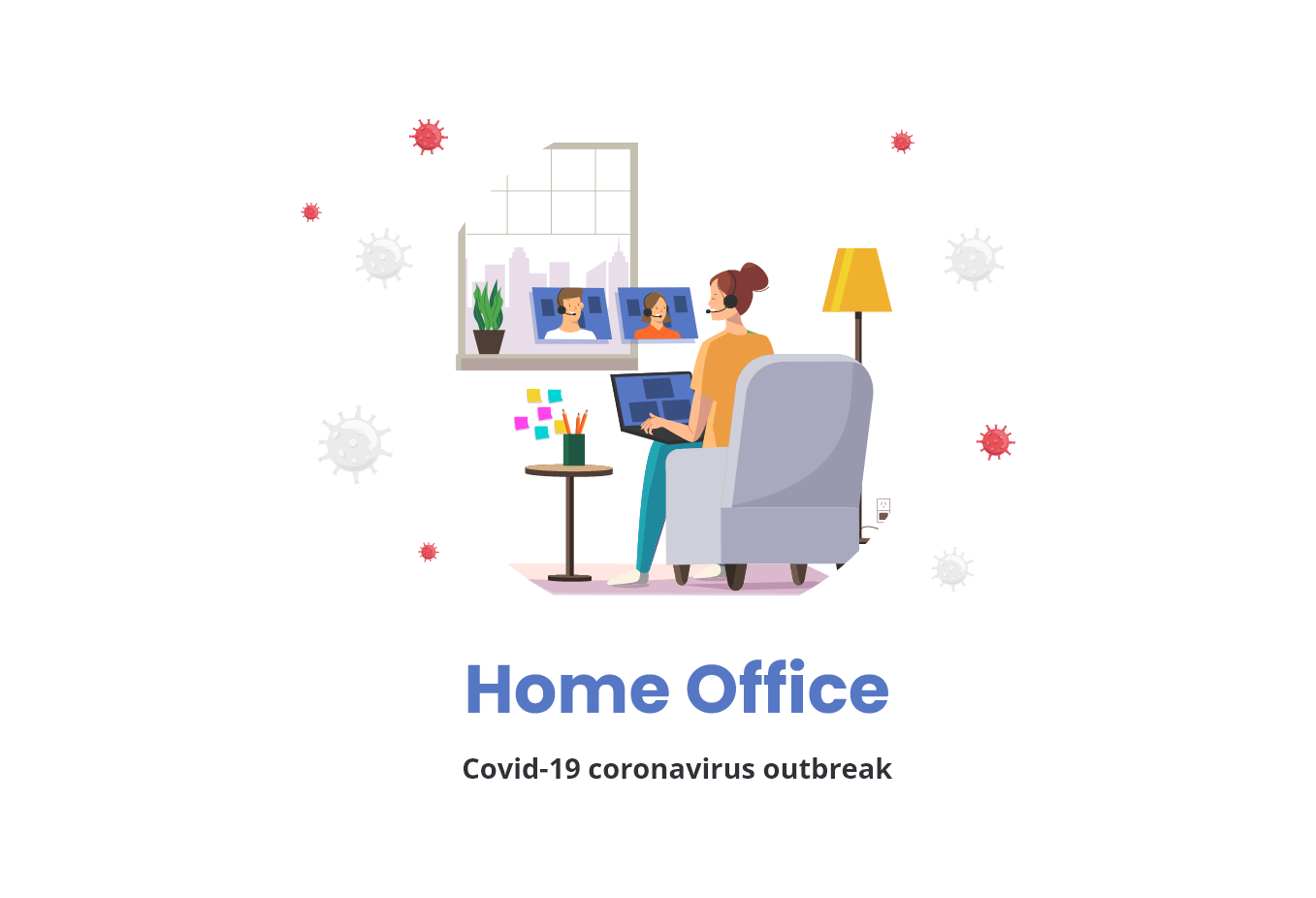 4. Prepare meals the night before
When you're at home, it may be tempting to spend time making a good breakfast and lunch for yourself, including cutting and cooking. Don't waste time preparing meals during the workday. Instead, get them ready the night before.
Preparing meals ahead of time guarantees that you can have them at your meal times and not do non-work activities that consume energy that might be used at your desk. Preparing food at home is time you would not have spent on it if you'd been at the office that day. And I've found that the minutes add up. To counteract this, I prefer to cook and prepare my meals the previous night, just like I would for a day in the office.
5. Determine the optimum completion time
Working from home may give you the impression that you have a better work-life balance, but be mindful of that notion. Working from home may also seem like you're in Vegas – you can get so engrossed in your tasks in a pleasant setting that you forget the track of time.
If you work from home full-time (or frequently), it's all too easy for your professional life to infiltrate your personal life. Keeping a boundary is critical for both sides of the equation.
Rather than having colleagues who are packing up and leaving the workplace urge you to do the same, set the alarm at the day's end to signal that your regular workday is nearing its end. You wouldn't have to stop at that precise moment, but getting to know that the workday is officially finished may help you begin the process of saving your work and calling it a night.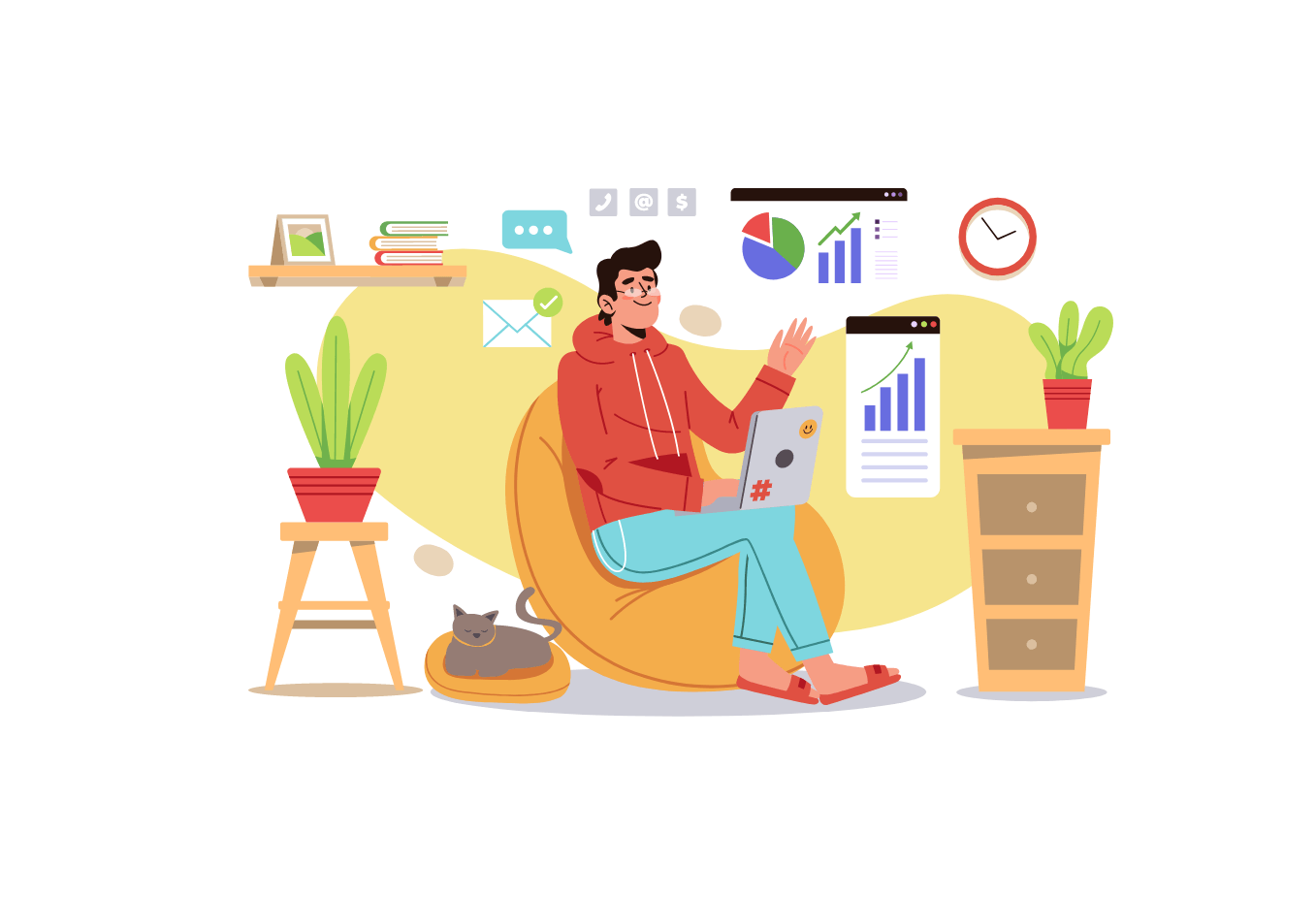 6. Eat and sleep
What is the most significant advantage of working from home? One of the clearest advantages for some individuals, like me, is full access to the kitchen. When I take a break, I immediately go to the kitchen for some food.
A poor diet may harm productivity and energy levels. When I changed to a healthier diet, I was able to work better and get more out of my routine. So, while working from home, eat healthily.
It's also important that you have a consistent sleep pattern. Save your favorite shows for weekend binge-watching. You can work from home successfully if you have the right food and get enough sleep to keep your energy levels up.
7. Talk to your boss
If you enjoy your current job and don't want to change it, the logical next step is to figure out how to pivot to a new position. One suggestion is to include the possibility of becoming remote in your next promotion cycle. Inform your employer of your plan to pivot regularly.
And, if you're not confident your employer will agree to work entirely remotely, discuss the possibility of working remotely for one or two days each week. When you utilize the work from home tips we've given above, and your employer sees how successful you are, they may let you work from home for additional days.
Staying Productive While Working from Home As We Do
While you may miss your workplace, working full-time from home may be beneficial, especially during these pandemic times. For one thing, you won't have to think about traveling every day, and you'll be able to better care for your loved ones since you'll be there more often. And working from home can be beneficial in some sectors like IT. You can read our work from home in the IT industry post for more information.
The work from home tips we've given will help you to make the most of your new schedule. Try a few, and you will discover that working from home is just as productive as working in the office. During the COVID-19 outbreak, one of the best examples of specialists working from home was in the IT industry. At Treinetic, we employed this strategy to provide our expert services to clients, even during lockdown times. So, we served our customers continuously, and Corona couldn't prevent us from doing it. And you can do the same.