Why work from home in the IT sector in 2021? Well, the COVID-19 pandemic has been such a tragedy that finding a silver lining is almost impossible. Nonetheless, the one prime advantage of the present outbreak may be the tremendous rise of the remote working culture in the IT sector. All of the IT industry's leaders have already begun to reap the advantages of recruiting offshore development teams.
However, there are a few significant problems that you can readily solve with some forethought. Let's take a look at the advantages and disadvantages of working from home so you can decide if it's right for you. We've also included the most up-to-date work-from-home statistics to help you overview the big picture.
Remote Work Statistics in 2021
For the past few years, the use of the work-from-home idea has been on the rise. Even organizations that didn't believe in the potential of telecommuting had no option but to adopt the trend when a global pandemic struck. Here are some figures that may surprise you:
Worldwide, 16% of companies are fully remote.
The principal reason why individuals opt to work remotely is to achieve a better work-life balance.
When working from home, 77% of remote employees feel they are more productive.
Remote employees earn an average of $4,000 more per year than regular employees.
85% of executives believe that having teams with remote employees will become the standard soon.
Having the opportunity to work remotely would make 74% of employees less inclined to leave an organization.




The Top Advantages of Working from Home in the IT Sector in 2021
The advantages of working from home aren't simply notions. Studies, polls, and statistics back up these claims. These figures will dispel any misconceptions you may have about the benefits of outsourcing app development. As a result, several major IT companies, including Facebook, Twitter, Shopify, and HubSpot, have adopted the work-from-home strategy. 
1. Remote Working Increases Productivity
Remote working provides maximum freedom and ease, which remote workers highly appreciate. They value these rewards so much that they are ready to work additional hours late at night or even on holidays to make up for the lost time.
These aren't simply speculative assertions. According to the results of the Coso Cloud Survey on its remote resources:
Around 23% of workers said that they are ready to work longer hours to finish their tasks.
While working remotely, 77% of workers said they were more productive.
Employees are less inclined to take day-offs, according to 52% of those polled.
Employees reported they were able to achieve more in less time in 30% of cases.
All of these figures show that outsourcing is an effective way to expand your staff.
2. Remote Resources are Healthier
For all personnel working in the IT business, health is becoming a big issue. The reason for this is partially due to the sedentary nature of the job. Developers who sit for lengthy periods are putting their health at risk.
Moreover, contagious illnesses and the transmission of germs and viruses are also a concern for office employees. We are now amid a COVID-19 pandemic, and working in an office at this time is nothing short of dangerous.
And according to studies, people who work in a shared workplace take more sick days than those who work remotely.
3. Remote Workers Exhibit Better Collaboration
According to a recent survey, around 81 percent of all remote employees said their communication with their coworkers is outstanding. The percentage of remote employees that complain about inadequate communication is less than 3%.  
4. Decreased Stress
In two ways, working from home reduces stress. To begin with, you are relieved of the burden of commuting to work in the morning. Second, you don't have to deal with the high levels of stress that come with personality disputes or office politics.
And because you have greater freedom, you may take a break or take a power nap to refresh your mind and body.
5. Lower Carbon Footprint
For office work, millions of people travel millions of miles every day, increasing their carbon footprint. What if you could contribute to a reduction in carbon emissions?
Yes, as per the Official Carbon Calculator, if you commuted 30 miles each day, you would contribute 55.5 metric tons to global CO2 emissions. As a result, you'd save 55.5 metric tons of CO2 throughout your career. So, working from home may be the best option for resolving this long-term problem.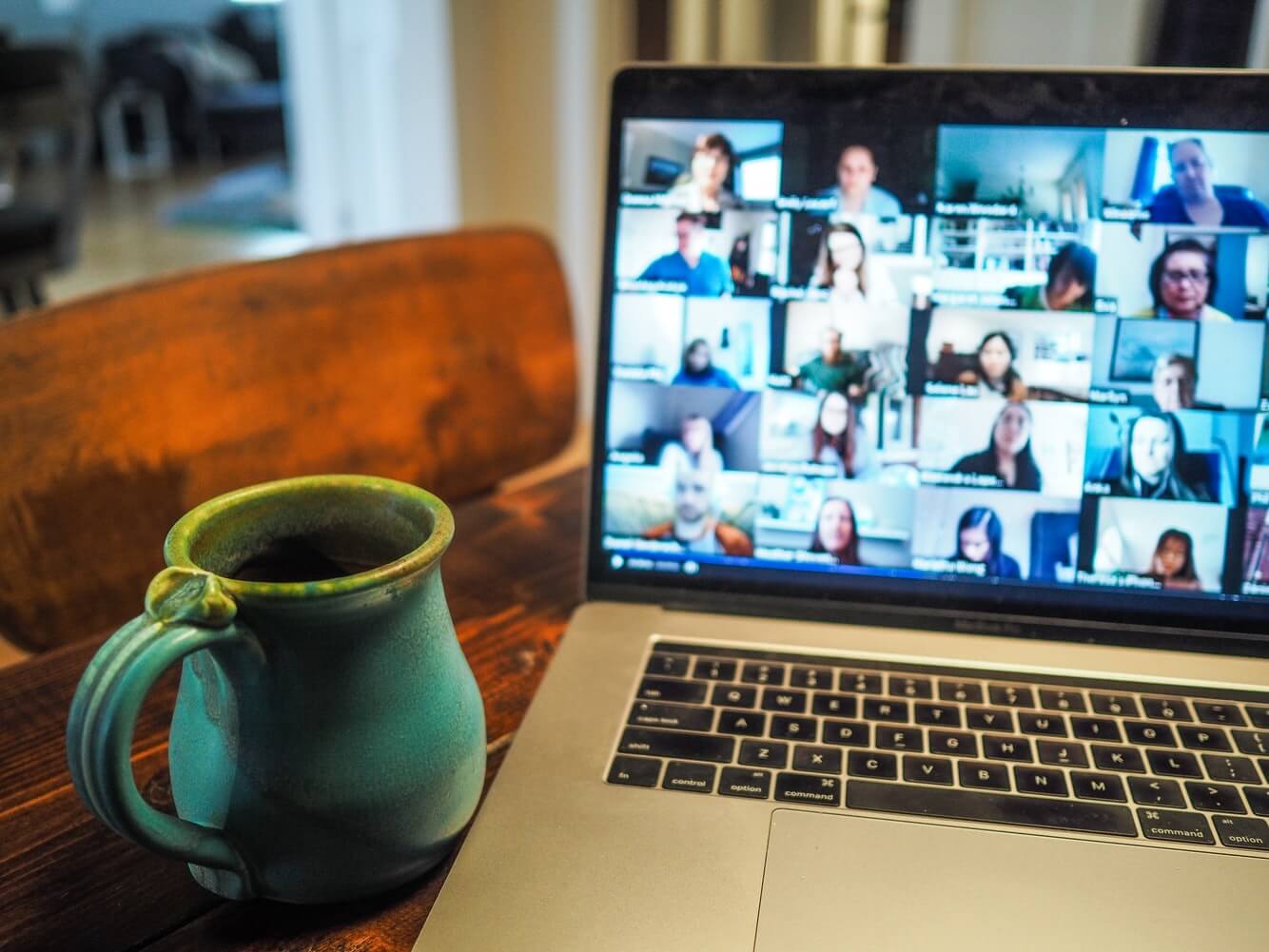 Disadvantages of Work from Home in IT
Working from home is undeniably beneficial to both employees and companies. However, we must also consider the concept's possible drawbacks. The following are some of the most prevalent disadvantages of working from home:
Conflicts between work-life and family life
Motivational challenges
Some may feel isolated without the presence of a team
Concentration difficulties when working from home
Lack of office equipment
Less access to office document
Household noise
Nevertheless, during the COVID-19 pandemic, world-leading IT businesses had no choice but to utilize the remote work concept. Thus, we must search for methods to overcome the obstacles to make it happen.
How to Get Around the Disadvantages of Working From Home?
If you want to work from home rather than merely stay at home, you'll need to build an atmosphere that allows you to do business as usual. And this involves having a well-equipped home office and structuring your work routine in a manner that prevents people from disturbing you and keeps you encouraged when working from home.
Inform guests and family members, politely but firmly, that you will be unable to attend to their needs while you are at work.
Thrive with a Global Team
Having a global team on your side may help your company grow and become more productive. And the work-from-home concept is the ideal framework for achieving this goal. No travel restrictions or lockdowns may impair your organization's operations since employees connect with your organization through advanced technology methods from afar. 
On the other hand, the data on the advantages of working from home in IT is so optimistic that we can presume it will be the turning point. Nonetheless, you'll need a reliable partner to assist you in making the transition from an in-office workforce to a global, experienced staff that works remotely. If you're looking to grow your team globally, we can assist you. So, Contact Us today.