Mobile app design is highly competitive as the mobile app industry is growing at a breakneck pace. According to Statista, revenue from mobile applications will exceed $935 billion by 2023. Therefore, it's not simple to get into this market by creating a popular app. The continuous changes in design trends, user requirements, and preferences make it much more difficult.
Even a fantastic UX design that resulted in excellent conversion rates and app ratings in 2020 may become outdated by the end of 2021. Thus, redesigning or revamping your app to remain relevant and in touch with current trends is the only way for your company to progress.
Why Should You Consider Mobile App Redesign?
Even though change is unavoidable, you must know when to schedule a mobile app design refresh. Depending on your needs, an app redesign may or may not take a significant amount of time and money. However, it will undoubtedly have an impact on your earnings in the future (and company). 
Revamps should never be done on the spur of the moment, and you should always speak with a competent UX/UI design firm before making any changes.
Now, let's look at some of the warning signals that will righteously lead you.
1. App downloads heading in the wrong direction
If you're not receiving as many app downloads as you want, you should look at the mobile app's design. Concentrate on the app's icon and name, as well as the description and general look. Perhaps the color scheme isn't appealing enough, the typeface is unappealing, or the illustrations aren't compelling enough.
2. A high churn rate
Churn rate refers to the number of people that abandon or stop using your app after installing it. Keep a watch on the churn rate, since studies indicate that roughly 79 percent of users abandon an app within the first day, and the figure may quadruple after three months.
The goal here is to keep or have more users rather than lose them. Therefore, if your churn rate is high, you should take a close look at your app's design and user experience.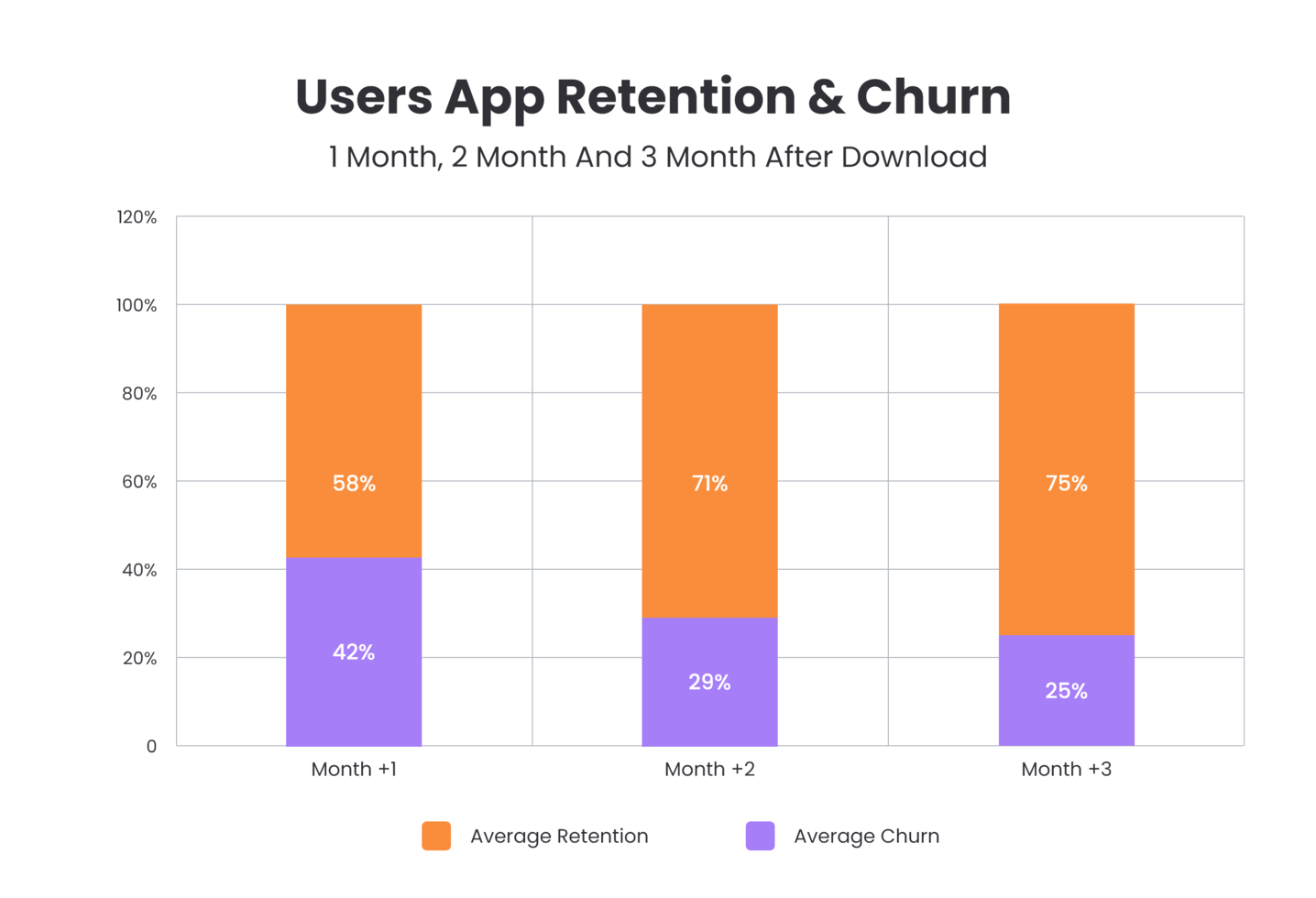 3. The number of daily active users is limited
Are your app's users interacting with it daily? No? If user involvement is poor, it may be because consumers dislike the design, believe the app's functionality is obsolete, or that the steps required to perform any activity are excessive. It would be ideal for exploring an app redesign to make the process easier for your users and the app more user-friendly.
You could also consider releasing new feature updates or bug fixes regularly to keep customers interested and provide them with reasons to keep using your application.
4. A low average visit duration, as well as a low number of screen views each visit
The average session duration of users relates to the average visit time and screen views per visit. Therefore, keep track of how many app screens a user interacts with throughout a session. Both of these will tell you how interested your active users are in your app.
5. The app has a rating of fewer than three stars out of five
A poor app rating of fewer than three stars on the App Store or Google Play Store is a major warning signal. Your app's rating is a fast way to find out what your users think of your app. Furthermore, the rating of your application will either promote or dissuade other users from installing it.
6. The screen flow evaluation report revealed several issues.
Screen flow assessment analyzes and records screen exits, the flow between app screens, and the overall number of user visits to screens. It also aids in the tracking of user interactions or activities in your program. This evaluation is being carried out to determine how people interact with your application. If the evaluation report identifies many issues, it indicates that your app isn't fine-tuned.
Mobile App Design and Development Trends of 2021-2022
Keeping up with the current trends is probably the most important element of success in this industry. As an award-winning software engineering firm, we are always looking for trends and talking with other tech executives about getting an advantage.
Are you ready for the advancement in mobile app development that will occur in the next year?
The following list is more than a hunch of our own view. We performed fact-based research to identify the top app development trends for 2021-2022.
1. 5G
2. Enterprise mobile apps
3. Voice technology
4. App Clips & Instant Apps
5. Foldable devices
6. Biometric authentication
7. Beacon technology
8. Mobile-first leisure
9. Geolocation-based apps
10. On-demand apps
11. Mobile wallets
12. M-Commerce
13. Wearables
14. Virtual events streaming
15. Internet of Things
16. AI & machine learning
17. AR & VR
When you revamp your mobile app, consider these trends for better long-term results.
How Can You Optimize Your Existing App and Expand Your Business?
So, now that you understand the significance of app redesign and the reasons for mobile app redesign, let's look at how you may redesign your current mobile app. Here are a few ideas for improving your existing app to help your company expand.
1. Recognize Your Initial Objectives
Begin by explaining why you're revamping your app. Is it time to remodel due to changes in user experience trends? Is it time for a makeover since you've introduced a new feature? And is it time to revamp since your competitors provide a better app experience? This is where you should begin.
Once you've established the reason for the change, you must keep returning to it throughout the redesign process. Your whole design team should understand why this is important and be dedicated to accomplishing it.
2. Home Screen & Navigation
The Homescreen should offer the user functionality and a path to accomplish their priority tasks and information that matches their expectations. Navigation should be logical and clear, task-oriented, with consistent location throughout. The primary navigation and content should be displayed by default, with additional information concealed and accessible through swipe or touch. When creating the app's home screen, user-interface design is an essential aspect to consider.
Redesign the app's home screen, making sure that all of these aspects are taken into account to grow your app's audience and, as a result, your company via the app.
3. Redesigning the Sign-Up Form
The sign-up page is often the app's initial impression, and a poor experience leads to a high percentage of app abandonment. Therefore, it should be straightforward to carry out. It should be noted that sign-up forms with more fields on mobile phones take considerably longer to display than on desktops.
Because today's mobile phone users have limited patience, a long-form that demands unnecessary information may be a turn-off for consumers. Thus, the sign-up procedure should be quick and only contain relevant form fields.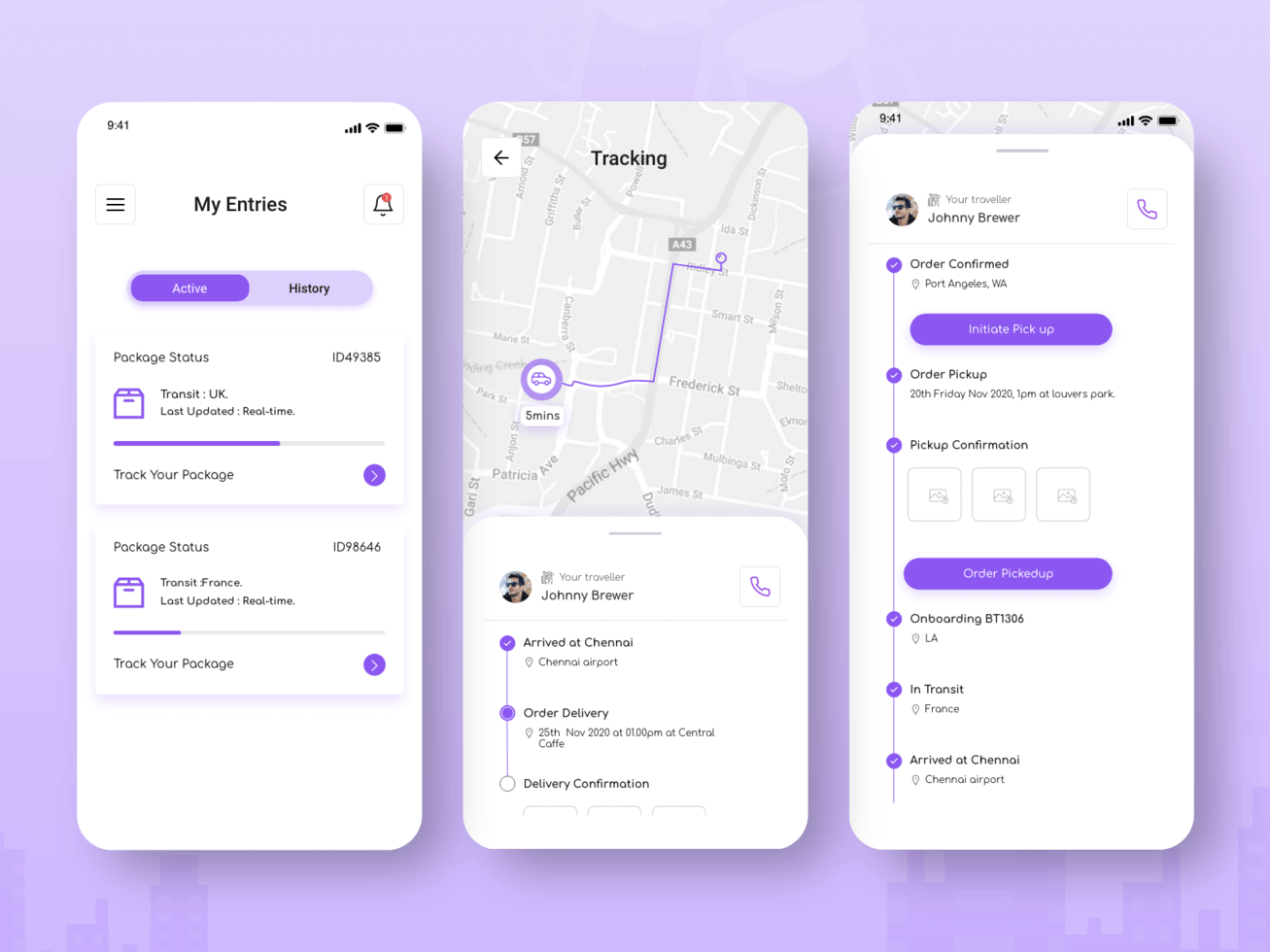 4. Options for Sharing
People are growing increasingly comfortable with the sharing of personal information through mobile devices and applications. To build trust with users, they should be informed about what information they disclose and when they provide it.
Allow users to choose the audience who will view their posts. This will improve the app's user happiness and promote the business of your app. If your application lacks these sharing choices, redesign it to incorporate these improved possibilities.
5. The Need for Speed
Working on improving UI responsiveness should never stop, since speed is important to everyone. Even a little improvement in response time increases customer happiness and makes them more inclined to utilize your app. Users need rapid answers from business applications to do their tasks efficiently. Therefore, having fast-working software is critical for increased customer happiness. Always consider the effect on performance while testing new features and expanding functionality.
By improving the features of your app, you can increase the number of app users, which can aid in the growth and marketing of your company.
We Can Redesign Your Mobile App for Better Results
Treinetic develops award-winning Android and iOS mobile applications that thrill consumers. We have many years of experience creating mobile applications for various sectors and businesses, assisting them in meeting their business objectives. And we will work with you to improve your mobile app design and guarantee that the result fits your company's goals.
Our transparent procedures will keep you up to date on the status of your project at all times. Why not schedule a meeting with us to discuss your project and see whether Treinetic is a suitable match for your company's mobile app redesigning project?