Cloud service providers build public clouds, administer private clouds, or offer on-demand cloud computing components. These are also referred to as cloud computing services, such as Platform-as-a-Service (PaaS,) Infrastructure-as-a-Service (IaaS,) and Software-as-a-Service (Saas.) When compared to on-premise IT, cloud services can lower business process expenses.
What is the significance of cloud service providers in today's world? In this digital age, technology is replacing nearly all conventional procedures and making them more dynamic. Cloud computing is another example of such things that have become an essential part of our lives, making it simpler to complete complicated activities with the assistance of computing machines. The cloud is now the most prominent and in-demand solution for businesses to store, access, and process data in recent years. Moreover, as per Statista, cloud computing could have produced over $300 billion in annual revenue in 2020, with no indications of slowing down.
Why Use Cloud Service Providers?
Using a cloud provider is a convenient way to get access to computing services that you would then have to supply yourself, such as:
Infrastructure
As you may already know, this is every computing environment's foundation. And this infrastructure may include data management, networks, database services, data storage (also known as cloud storage in this context), servers (the cloud serves as the foundation for serverless computing), and virtualization.
Platforms
These are the tools required to develop and execute apps. Operating systems, runtime environments, and middleware are examples of platforms.
Software
These are the applications that are ready to use, such as web server software and database interface software. This software may be customized or standard apps supplied by third-party service providers.
How Do You Choose a Cloud Service Provider?
Once you have chosen to transition to cloud computing, the next step is to choose a cloud service provider. But the market is enormous, with numerous companies providing an even greater variety of services. Today, market giants such as Microsoft, Amazon, Google, and smaller specialized companies, provide bespoke services.
So, how can you choose the best cloud service from so many? The right approach is a well-defined selection and procurement procedure weighted properly for your specific set of requirements. In the mean time, it is critical to evaluate the system's reliability and capacity before entrusting it with your organization's applications and data. Consider the following factors:
Data Security, Data Governance and Business policies
Service Dependencies & Partnerships
Certifications & Standards
Technologies & Service Roadmap
Migration Support, Vendor Lock-in & Exit Planning
Business health & company profile
Contracts, commercials & SLAs
Reliability & Performance
It would also be ideal if you selected a cloud service provider that fits within your budget. It is important to keep in mind that this service provider will support your business in the long run. Can you, however, make a long journey if it is unaffordable? On the other hand, you should not select a low-cost, untrustworthy cloud provider based only on cost. All in all, it's critical to tread a fine line between service quality and overall costs.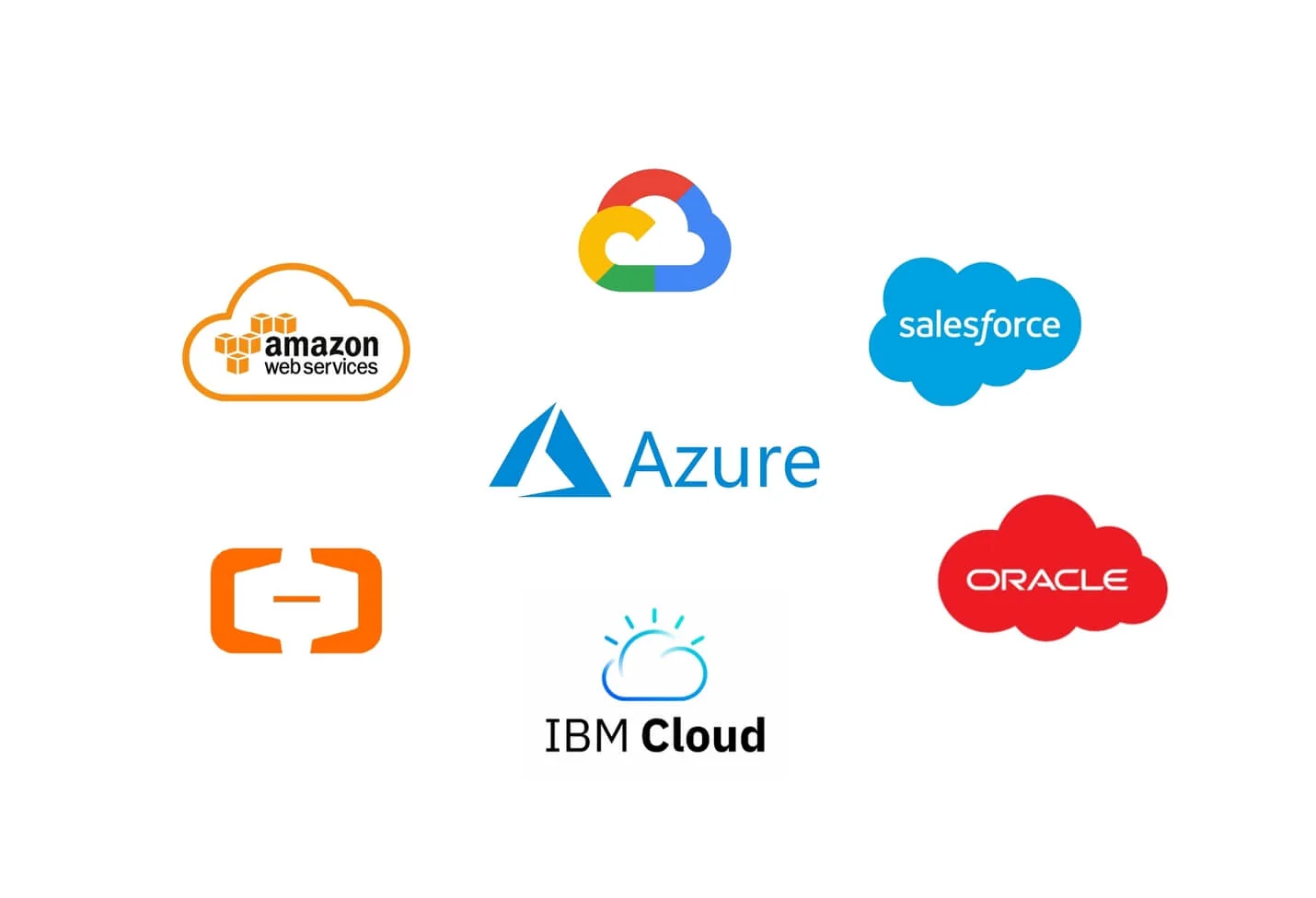 Managed Private Cloud vs. Public Cloud
Public cloud service providers
On their own hardware, public cloud companies virtualize their own infrastructure, applications, or platforms. They then aggregate all of it into data lakes, which they coordinate using management and automation tools before sending it to their end-users via the internet.
Managed private cloud
Private cloud providers or managed cloud service providers offer businesses a private cloud-deployed, configured, and maintained by someone other than the customer. It is a cloud delivery solution that helps businesses with understaffed or underskilled IT teams provide superior private cloud services and infrastructure.
Choosing Between Public and Managed Private Cloud Services
Here are the distinctions between the two options so that you can choose the best solution for your specific business needs:
1. Public vs. Private Costs
The services, resources, and platforms provided by public cloud providers are often paid per usage. Thus, this means that they may vary depending on how much you use.
Managed private clouds may have more fixed contracts connected to specialized contractors or cloud administrators, with only minor increases as business activity grows.
2. Public vs. Private Location
Major public cloud providers offer data access from almost anywhere on the globe. But localized providers may assist you in complying with data sovereignty laws.
Support personnel located near your data center will find it simpler to manage the physical infrastructure that supports your cloud.
3. Public vs. Private Security
There are inherent dangers in not owning or controlling the systems that contain business information, services, and activities.
Hire and collaborate with trustworthy individuals and organizations that comprehend the intricacies of your specific security threats and compliance needs.
4. Reliability: Public vs. Private
Many public cloud companies promise specific uptimes, such as 99.9%. Several service-level agreements govern change requests and service restoration.
The reliability of managed private cloud providers is similar to that of public cloud providers. But it may be affected by the condition of the physical hardware on which your cloud operates.
5. Technical Specifications: Public vs. Private
The ideal public cloud provider should be accredited to run storage, middleware, operating systems, and management systems interacting with your current systems.
Each contractor's skillset is distinct. Therefore, check that each professional has the required training and certification to administer your cloud effectively.
6. Public vs. Private Support
Many public cloud providers offer standard support contracts covering aspects like verifying active software subscriptions, addressing problems, keeping security up to date, and delivering updates.
Depending on your company's requirements, the assistance may be limited to fundamental cloud management. Or, it could include the whole IT department.
Cloud Computing's Key Benefits
There are several reasons why you must invest in cloud services, including:
1. Cloud computing enables companies to reduce their fixed monthly and operating expenses for servers, hardware, databases, and software licensing. It will eventually decrease the demand for IT resources, namely people. All software, database servers, hardware, web servers, products, and services are cloud-hosted and added to an account accordingly.
2. Cloud computing provides continuous uptime (99.99 percent uptime). The cloud service provider manages data centers and cloud servers. As a result, staff management is unnecessary.
3. Cloud computing is scalable and trustworthy. There are no constraints on the number of resources or users. In addition, the cloud scales up operations and resources as required. You can seamlessly scale down if you don't need the resources.
4. Cloud computing allows for the upkeep and automatic upgrades of new software, operating systems, databases, and third-party applications. It also lowers a company's IT staffing expenses.
5. Cloud service companies have data centers in many places, which allows them to be quicker and more dependable. In addition, large-scale corporations like Microsoft and AWS even have data centers located all over the globe.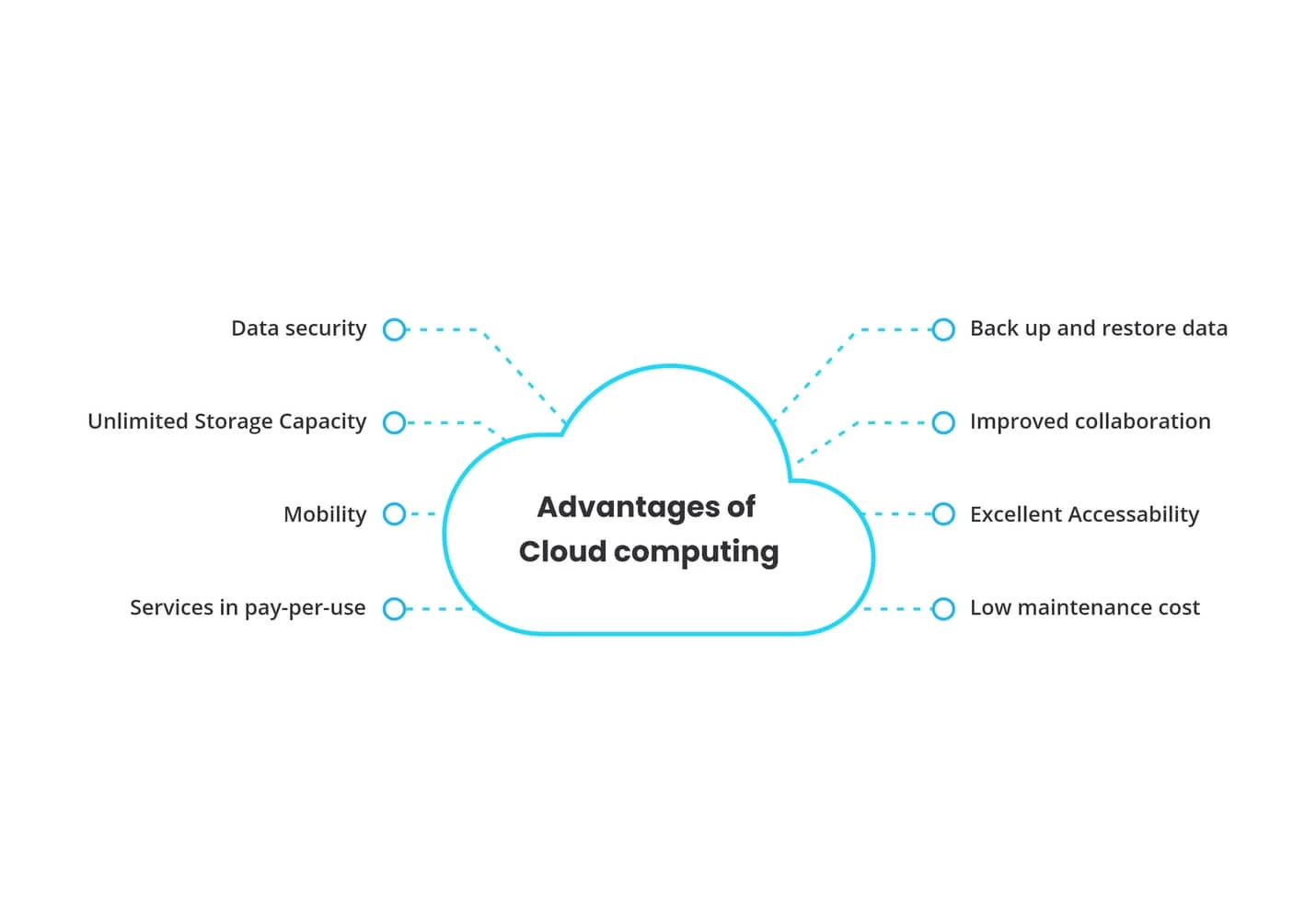 Why Treinetic for Cloud Strategy?
So, as you know by now, cloud technology offers the necessary performance and adaptability for a digital business. Inadequate tool leverage and high-cost maintenance result in substantial technical and architectural indebtedness.

Treinetic, with its expertise in different cloud platforms, can quickly assess your needs and offer a cloud strategy that is not only cost-effective but also high-performing. Whether you need to improve the current system, develop cloud apps, or move to a new cloud infrastructure, we can help you. Contact us now to get the best cloud solution for your business.