"I have an idea for an app." So, what's next? If you've ever had a question like this, you'll appreciate our post. And you're blessed in that you understand that you've just begun your long journey to developing a profitable appplication. And this is not something that everyone is aware of.
On the other hand, many individuals believe that coming up with excellent app concepts accounts for 99 percent of future earnings. Unfortunately, the reality isn't always that rosy and often misleads us. But don't worry: we've devised a comprehensive solution to your issue. All you have to do is follow our instructions precisely.
This post will show you how to develop an application concept and convert your treasured invention into a viable enterprise. In addition, we'll go through how to promote your mobile application to make the most money. In other words, if you have a solid app concept, you'll receive a hint about what to do: step by step.
Consider the Market When You Have an Idea for an Application
According to App Annie, the mobile app industry is expected to reach $6 billion by 2022, so there is plenty of room for new app concepts. But there are now over 4 million applications available for consumers to select from in the Apple app store and the Google Play store, and that figure is growing by the day. Your first "good app concept" is insufficient on its own. You will need an effective development and marketing plan.
Having built many applications, we've discovered many factors to consider while transitioning your mobile application idea from ideation (the stage when you evaluate your proposal with a developer to address the question, "Will your application work?") to a profitable reality. Let's have a look at the processes involved in developing mobile applications.
Before You Start, If You Have an Idea for an App
Before you begin developing an application, you should be aware that it is not cheap. If you intend to work with professionals, developing an application may be pricey.
To be famous with your application, you will need to collaborate with a top app development firm, which will most likely require several hours of effort. Only in this manner will you be able to get access to world-class developers and designers.
Where Do I Begin?
If you've reached the "I have an app idea" stage, it's time to go to work on making it a reality. The very first step of app development is to calm back with a pen and paper and completely describe your application idea, from how you see it looking to the problems it will solve for your intended audience to the User Experience (UX) it will provide. This is the stage of brainstorming.
Your objective is to create a scope statement, and the following things should be included in your short:
The audience to whom you wish to advertise and why is referred to as the target.
The features you want to add to your application and the benefits they will provide to users.
A basic navigation map describes how users will interact with your app and how the information will flow inside the app.
A memorable app name that distinguishes your app from rivals'
An elevator pitch explains the challenge and how your product solves it while maintaining user and investor attention.
A value proposition is what distinguishes your app
Market research that demonstrates how and why your app will appeal to your target audience.
The data gathered will assist you in moving on to the next step required to convert ideas into applications, namely, creating a prototype.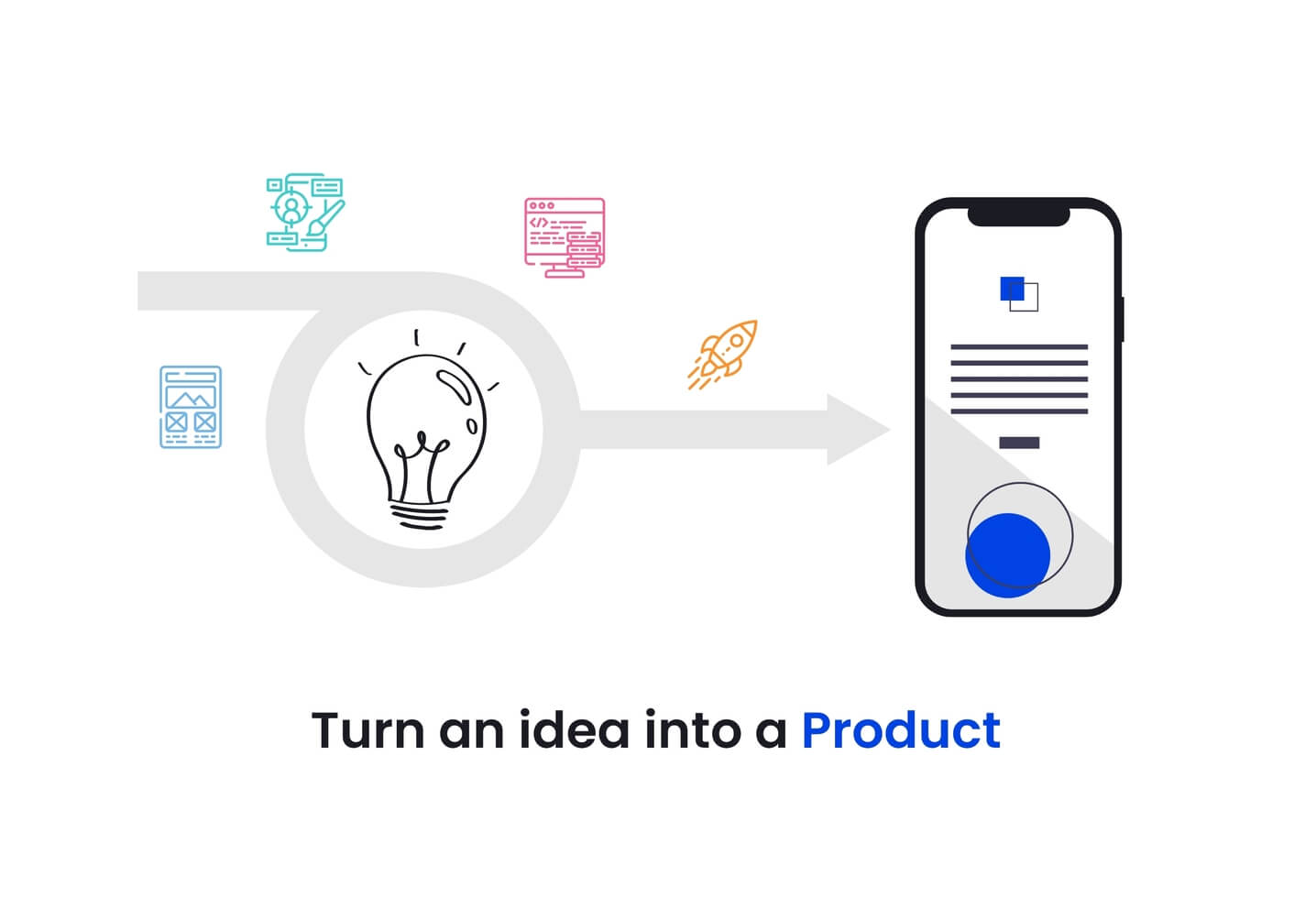 Don't Forget About Your Business Aspects when you Have an Idea for an App
You want to profit from your product. So, you can't accomplish it until you create a detailed business strategy that includes the following points:
Evaluation of the timeline and costs associated with creating the initial version of the application (the so-called "beta version").
Evaluation of the time and cost of implementing a stable app version. Normally, project managers plan the deadlines once the requirements are fixed for the stable app version. Therefore, finalized requirements are essential when evaluating the time and cost of implementation.
A marketing strategy considers how you will market your application.
A financial strategy as well as an estimate of the time it will take to recoup the investment.
App Ideas to Avoid
There is no universal formula that will guide you to develop or abandon your app concept. But here is a list of possible questions:
Do you lack sufficient knowledge or research to make decisions?
Do you want to create something that sounds nice but hasn't been tried yet?
Is your app concept extremely similar to yet somewhat different from something that currently exists?
Do you have a clear idea of how your app may provide value to users?
Is creating your own app something you're interested in?
If you answered yes to these questions, you should invest some time testing and refining your concept. Another excellent approach to testing the waters before going all-in is to create a Minimum Viable Product (MVP). This preliminary version of your app may assist you in testing your concept with consumers and prospective investors. After you test it out, you will have a better understanding of your app.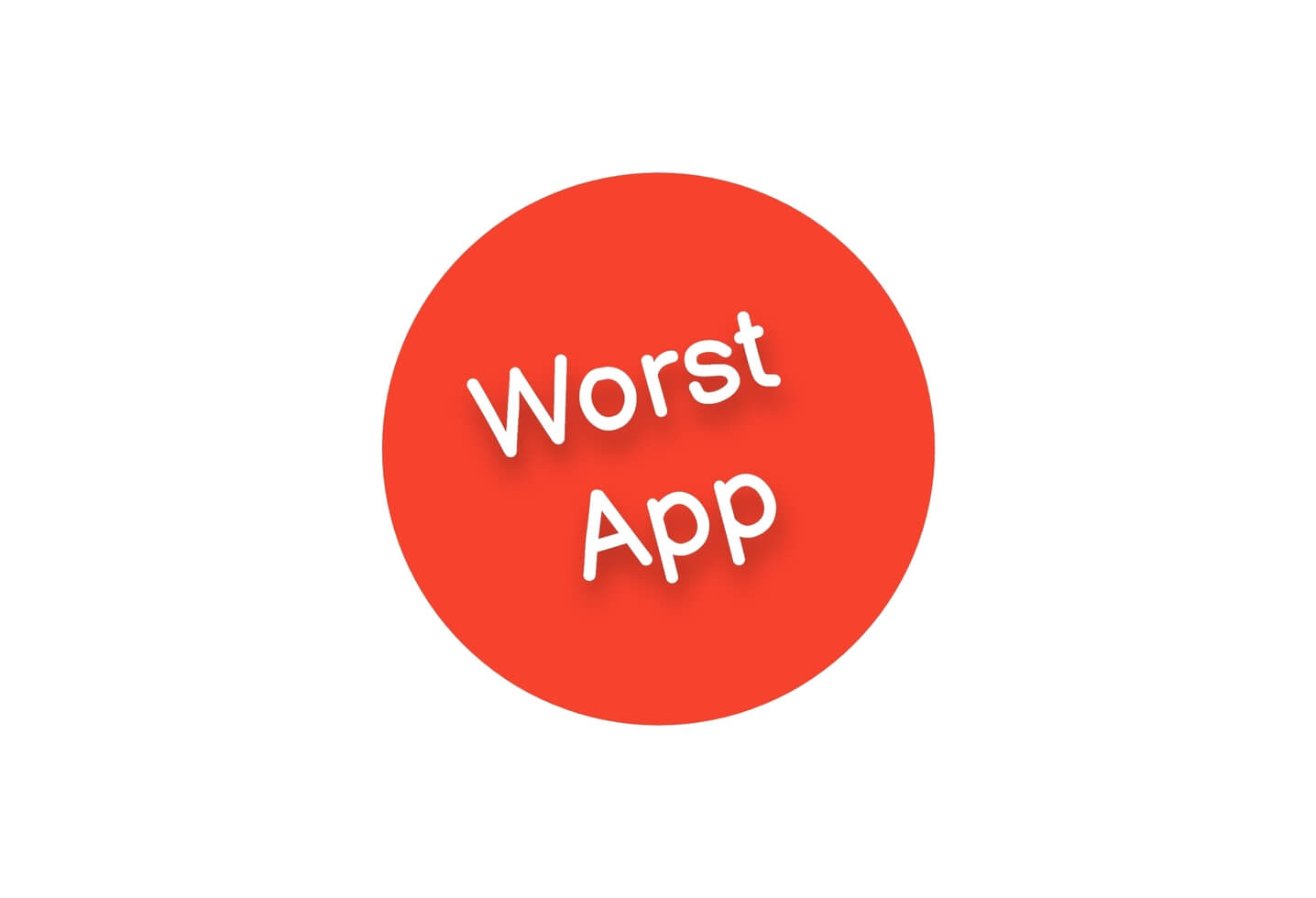 Decide on a Monetization Strategy for Long-Term Success
"I have an app idea. Now how can I monetize it?" After you've developed your app concept, you may be wondering how you'll earn money from it. Although many applications are free to download, this does not imply getting paid for your work. You should monetize your app in various ways (in other words, make a profit from it). The following are the most popular monetization strategies:
Flat fee: Set a fixed amount for consumers to download your app (generally reserved for premium software like Adobe Suite products).
Third-party advertising: Include third-party banners or pop-up ads inside the app and earn money when the ads are shown (pay per impression), when a user clicks on the ad (pay per click), or when a consumer downloads the third-party application (pay per download).
Upcharge for add-ons and additional features: Provides a "freemium" app in which certain features are free, but others need payment to activate.
As previously mentioned, analyzing your rivals' tactics may offer you useful information about what you should do to benefit from your app concept. You may earn millions of dollars by analyzing what your rivals are doing and the real value of your software.
Find a Reliable Software Product Engineering Company to Present Your App Idea
After sketching out your app's concept and studying the market, it's crucial to find an expert app development firm to bring your idea to reality. You'll know you've discovered the perfect development team for your app when they work with you, supporting your ideas but also helping to fine-tune them, so the final result exceeds your and your customers' expectations.
Your development team should instinctively grasp your app concept and provide recommendations on how to power it. They will offer different security methods to integrate inside the application to protect your users' data from being compromised. Most importantly, they will listen to your objectives and work with you to create an app that reflects your brand and has all the features your consumers are looking for.
Make a Marketing Strategy to Promote Your App Effectively
While your application is in product development phase, thoroughly study and write your business strategy so that you're ready to go when it reaches the market.
Publish Your Application
Once your new brand application has been beta tested and is ready for deployment, it must be uploaded to the relevant Google and Apple stores (either one or both, based on whether you have a native iOS app, an Android app, or a cross-platform app) so that potential customers can find and download it.
Taking an Excellent App Idea and Making it a Reality
From declaring, "I have an app idea," to announce, "I launched an app," here is how your concept may come full circle and increase both your company's outreach and income.  
If you've examined the factors listed above, your app concept may be a huge hit. Many individuals have app ideas but are unaware of all of the procedures that must be taken to make them a reality. Do not let this happen to you! So, the best thing you can do is to employ Treinetic, an award-winning app development company. Please get in contact with us to turn your app idea into a reality.